Contract Services
Mechanism of Action Studies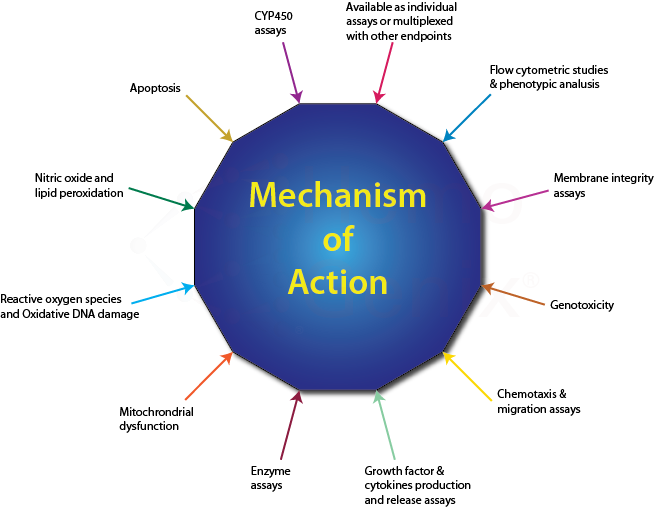 Mechanism of Action
FloDiff™: Membrane expression marker detection, cell cycle, ploidy, apoptosis (depends on the species and cell markers available).
Membrane integrity: LDH and/or PI assays.
Micronucleus assay.
Soft agar assay.
Chemotaxis/ migration assays.
GFkine™: Growth factor/cytokine production/release.
Phospodiesterase assays.
Kinase assays.
Protease assay.
P-Glycoprotein assay.
Monoamine oxidate assay.
UDPglucuronosytransferase (UGT) assay.
Mitochondrial ToxGlo™: Mitochondrial dysfunction assay.
Glutathione Assay: Oxidative stress.
Nitric oxide (NO) assay
Lipid peroxidation assay
Reactive oxygen species assays
OxyFLOW™: A flow cytometric oxidative DNA damage assay.
Biochemical apoptosis assays: CaspaseGlo™.
Cytochrome P450 assays.
Cellular drug-drug interaction studies.